Od podwórka do Bałtyku – Grupa TOM i Partnerzy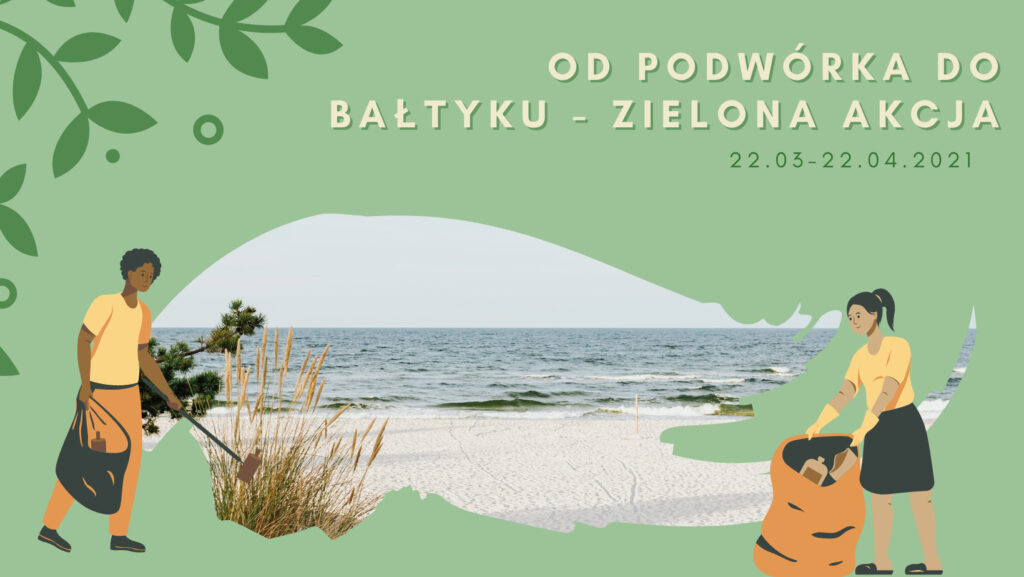 Od podwórka do Bałtyku to nowe, zielone przedsięwzięcie zorganizowane przez Stowarzyszenie POLITES, w które właczamy się jako Grupa TOM. Trwająca od 22 marca (Dzień Bałtyku) do 22 kwietnia (Dzień Ziemi) akcja to szereg działań, zarowno online jak i offline, w które mogą włączyć się zainteresowani – grupy przeszkole, szkolne lub po prostu znajomi, którzy chcą zrobić coś dobrego dla naszego środowiska.
Podczas akcji prowadzone będą m.in. warsztaty dotyczące ekologii w ujęciu globalnym (m.in. ocieplenie klimatu) oraz codziennych eko-nawyków. Dla uczniów szkół podstawowych dostępne będą zajęcia w module e-learningu pt. Skarby Bałtyku, dostępny pod adresem: http://www.edukacja.naturalniebaltyckie.pl.
Do działań można także włączyć się "w terenie" zgłaszając grupę do uprzątnięcia wybranego terenu. Organizatorzy przewidzieli także wspólne sprzątanie plaż w Świnoujściu (17.04.2021) oraz w Międzyzdrojach (18.04.2021).
Więcej o akcji oraz chęć zgłoszenia swojego udziału można znaleźć w informacjach na oficjalnej stronie wydarzenia, na Facebooku.
Do akcji włączyli się m.in.: Wydział Gospodarki Komunalnej Urzędu Miasta Szczecin, Stowarzyszenie "Kierunek Świnoujście", Błękitny Patro WWF, Galeria sztuki Tworzę się, Ośrodek Sportu i Rekreacji "Wyspiarz" w Świnoujściu oraz Kołobrzeska Grupa Producentów Ryb Sp. z o.o.